Taste of San Diego - East
Taste ∙ Savor ∙ Mingle
"Taste of San Diego – East"
The Chamber's 12th annual popular "foodie" event, "Taste of San Diego – East" happens on Monday, June 8th between 5–p.m. at the Town and Country Hotel in Mission Valley. The popularity and crowd of this annual event has outgrown the La Mesa Community Center, where it was held for the first 10 years. So, make plans to join us and "Taste, Savor and Mingle" in one ballroom, with plenty of room to stroll throughout the food and business vendor tables. Enjoy great food samplings, free prizes from business sponsors/vendors, a silent auction and raffles during this fun-filled evening.
Monday, June 8, 2020
Time: 5:00 p.m. – 8:00 p.m.
VIP Tasting: 5:00 p.m. – 8:00 p.m.
General Admission Tasting: 6:00 p.m. – 8:00 p.m.
Sponsor Tasting: 4:30 p.m. – 8:00 p.m.
Where: Town and Country San Diego
500 Hotel Circle North in Mission Valley 
Town and Country/San Diego Ballrooms
Cost:
VIP tasting: $60 for 3 hours of tasting from 5:00 – 8:00 p.m.
General Admission: $40 for 2 hours of tasting from 6:00 – 8:00 p.m.
All tickets need to be pre-purchased. NO tickets will be sold at the door.
Sponsor Tasting: 4:30 p.m. – 8:00 p.m.
Please note: This is a 21-year or older event.
Beverages: Please note that ticket pricing does NOT include beverages. House wine and Domestic beers may be purchased for $6.00 each, cocktails for $8.00 each and sodas for $3.00 each.
Complimentary parking for ALL ticket holders!
UNLIMITED visits to ALL food vendors!
A silent auction, free prizes, and more!
For details or questions, call (619) 465-7700 or email rsvp@lamesachamber.com.
Sponsorship opportunities are available – Contact Mary England: 619-251-7730 or maryengland@lamesachamber.com.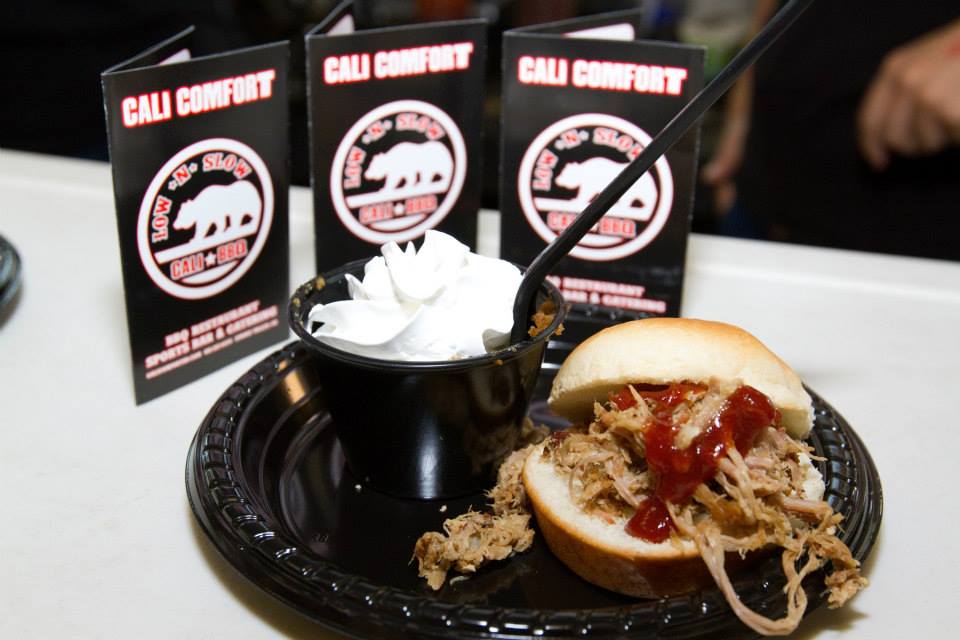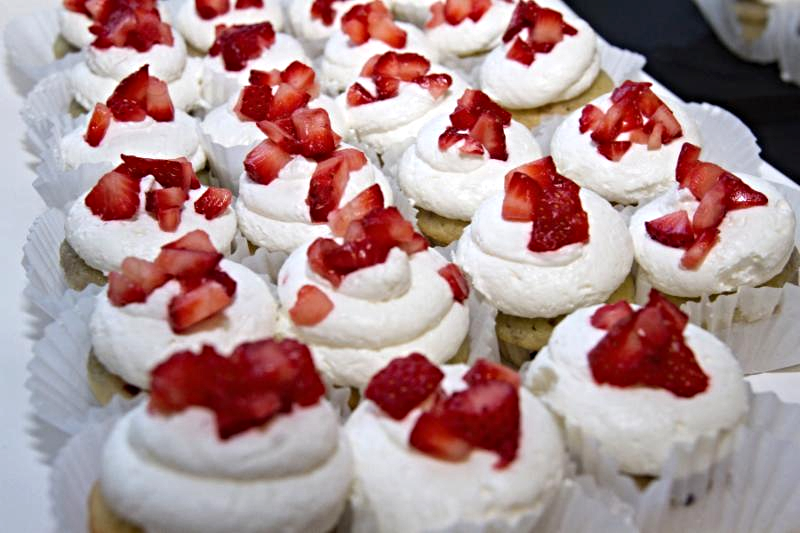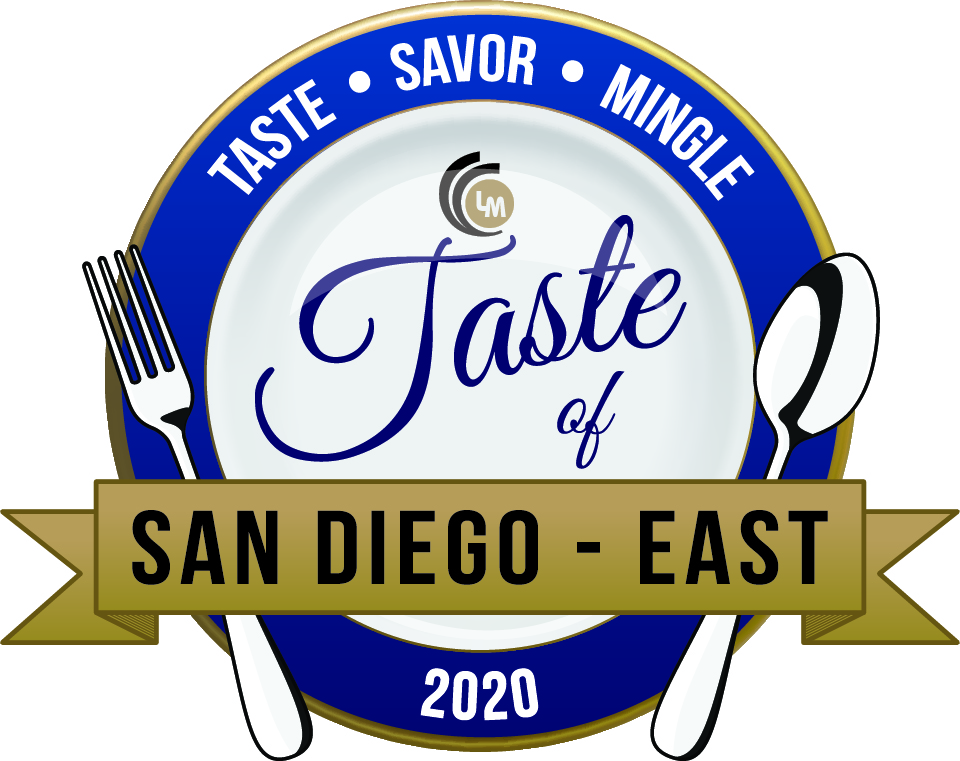 The 2020 Food and Beverage Lineup to Date:
Brew Coffee Spot
Brigantine Restaurant of La Mesa
Dream Dinners
El Pollo Loco – La Mesa
Hooleys Public House
Lantern Crest Senior Living
Little Roma
Los Pinos Taco Shop
Marie Callender's
Pintxos Spanish Street Food
Ranch Events
Red Lobster
Sycuan Casino Resort
The Hills Local Pub
The Lunch Box
Westmont of La Mesa
A Special Thank You to Our Sponsors to Date:
Presenting Sponsor:
EDCO

Supporting Sponsor:
Barona Resort & Casino


Bon Appétit Sponsors:
California Coast Credit Union – La Mesa
Nightwalker Caverns Escape Room Adventures
San Diego County Credit Union – La Mesa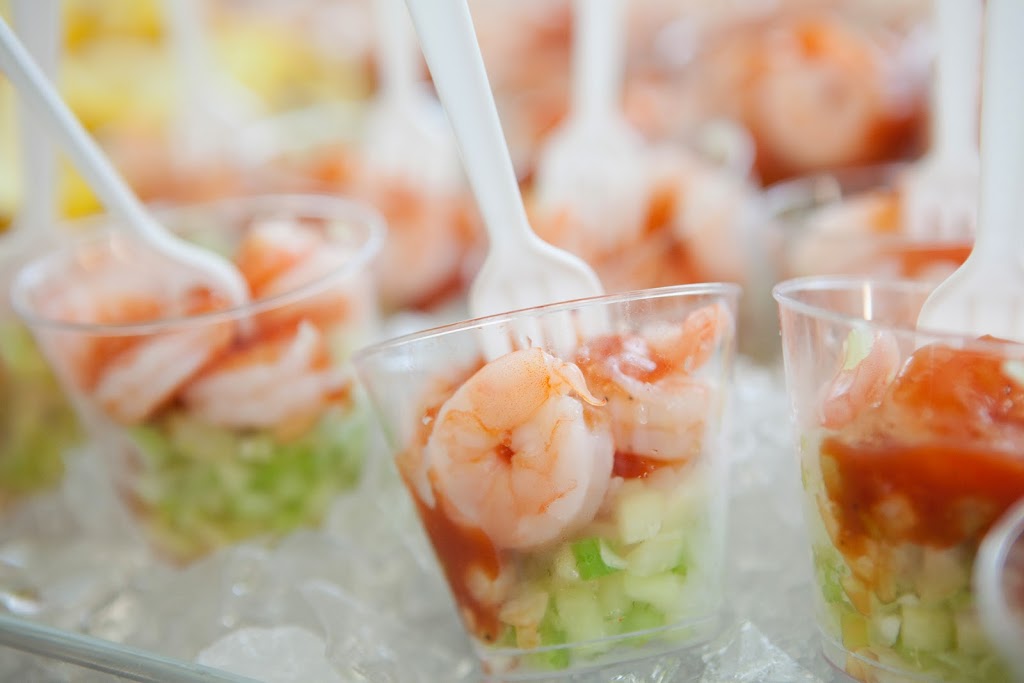 Photos By Sandra Small/ Photographer, CeCe Photo and Rippee Photography
No diets were allowed on Monday, June 3rd as guests feverishly waited to enter the Golden Ballroom at the Town and Country Hotel for the newly re-tooled and re-named 'Taste of San Diego East."  This annual food related event entertains over 450 people and this year was no exception.  The new venue accommodated the increased crowd and allowed them to enjoy the evening in one room for the first time in 7 years. The delight of the attendees was obvious, as they grazed from table to table sampling the signature dishes prepared with perfection by the chefs and their staff. The guests began arriving at 4:30 p.m. to be sure and get their food plates when the doors opened at 5:00 p.m. Once the doors opened, the crowd rushed into the ballroom to the aroma of freshly grilled steak, fresh pulled pork, platters of freshly carved meats and cheeses, braised chicken, freshly baked carrot cakes, shrimp cocktail, seasoned chicken with an array of sauces, pizza, delectable mini desserts and more!  As the song says, "Oh, What a Night!"  This would be a night to remember!  Many of the crowd took a break before continuing on their feasting journey and talked with friends, enjoyed beverages from the bar, visited the silent auction or just hung out before beginning round two or three of samplings.  A HUGE thank you to the following who prepared their items with love and attention to satisfy this year's crowd: Anthony's Fish Grotto, BJ's Restaurant and Brewhouse, BO-beau kitchen + garden, Brew Coffee Spot, Brigantine Restaurant of La Mesa, Café Carmel Bakery, Cali Comfort BBQ, Dream Dinners, Eccentric International Chefs, Edible Arrangements, Hooleys Public House, Lantern Crest Senior Living, Little Roma, Los Pinos Taco Shop, Marie Callender's, Outback Steakhouse – Mission Valley, Pick Up Stix, Ranch Events, Red Lobster, Surf Rider Pizza Co., Sycuan Casino Resort,Terra American Bistro, The Hills Local Pub, and Valley Farm Market.
The Presenting Sponsor for this fun and food-filled evening was EDCO. They were joined by: Supporting Sponsors: Barona Resort & Casino, Kirk Paving, Inc., SDG&E, Crème De La Crème Sponsors: American Medical Response, Sycuan Casino Resort, Gourmet Sponsor – Carl Burger Dodge Chrysler Jeep RAM World, Bon Appetite Sponsors: AT&T, Berg Taxes, California Coast Credit Union – La Mesa, Dignity Memorial, La Mesa Courier, Marque Urgent Care,  Nightwalker Caverns, San Diego County Credit Union – La Mesa, San Diego Eye Professionals, Smart Home Alarm, SMIB Management, The Hills Local Pub, The Kitzman Family and Westmont of La Mesa. The Media Sponsor, Discovering My City Magazine was joined by Logistical Sponsor Town and Country Hotel and Audio-Sound Sponsor, Studio M.I.F. The Newspaper Media Partner was Local Umbrella Media/La Mesa Village News with all printing sponsored by AAA Imaging and graphics designed by Kostedt Design & Marketing.  The evening was captured by CeCe Photos, Rippee Photography and Sandra Small Photographer, with an interactive video of the evening produced by Community Spectrum.
See our video from the 2019 Taste, created by Community Spectrum!